Hub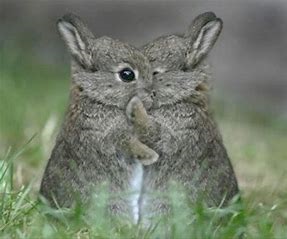 The Hub is a room where children who are experiencing difficulties can go for support, guidance and care.
The room provides:
a safe and predictable structured environment
opportunities for children to revisit early missed 'nurturing' experiences
a supportive, caring and highly visual environment
interventions for those children who are unable to access learning successfully in their mainstream classroom
experienced and skilled staff who work on building positive relationships
a strong emphasis on the development of language and communication skills
a focus on social, emotional and mental health and challenging behaviours
The mornings offer 1:1 check ins for children and the afternoons often consist of a small group of up to 6-10 children. These interventions are termly and focus on topics such as regulated behaviours, positive relationships, self-esteem etc.
Children in the nurture rooms gain skills such as listening, turn-taking and sharing that will reduce (or remove) barriers to learning, therefore enabling them to transition back in the mainstream classroom successfully.
We also learn to follow instructions, respect school rules and develop confidence and independence through interventions based in the room. This approach recognises that difficult behaviour may result from underlying problems in perception and understanding.
We work closely with multi agencies to ensure our children's needs are met and monitored.
Our Curate also offers weekly support to both the staff/children within the Hub and offers guidance/advice when required.
our aims
We aim to:
Provide a small-scale setting in which children can experience nurturing support from adults, who actively work towards enabling their successful reintegration in their mainstream classroom
Break down barriers to learning
Have a predictable, calm and purposeful environment and timetable
Develop self-esteem and social skills
Develop positive relationships between adults and children, building trust, confidence and reliability
Develop responsibility for oneself and others
Help children learn appropriate behaviour
Help children make decisions and sensible choices through understanding the consequences that certain behaviour has
Work in partnership with parents/carers and teachers to achieve consistency of approach school and home
Prevent possible exclusion
Partnership with Parents and Carers
By working closely with the Parental Involvement Team, we encourage parents and to play a proactive role in their child's school life by communicating effectively.
We have an open door policy to keep parents/carers informed of their child's progress, provide them with support/advice and ensure consistency between school and home.
Inclusive Practice
In the Hub, we work very closely with the school's Safeguarding and Special Educational Needs Teams. We recognise that every child matters and aim to respond to each child's needs, taking into consideration their:
Life experiences
Strengths
Communication needs
Emotional, social and mental health needs
Developmental needs
Setting
The Hub is calmly decorated, well structured, with clearly labelled areas
The room provides a space for formal, independent work, areas for working with support, creative areas, play areas and a quiet area.
Children's work and/or creative work is displayed to build confidence and pride.
Criteria for attending The Hub
There are criteria to help to assess if it is appropriate to refer a child for inclusion in the Hub. A child would be considered if they:
Appear unable to integrate into a mainstream classroom
Find change upsetting
Have behaved aggressively, impulsively or inappropriately
Appear to be emotionally insecure – which may present as lack of self-acceptance, low self-worth or lack of trust
Are withdrawn and unresponsive
Have poor social skills, who cannot share, are demanding or uncooperative
Poor attention span
Have multi agency support
Additionally, if there are any safeguarding concerns or if a child has been placed on a Child Protection Plan, then they too will access the provision.
Referral Procedure for the Hub
The hub is not for "misbehaving" or "less able" children to be sent down.
Children who have previously accessed support from the Learning Mentors can be referred to the Hub.
For each of these children, the class teacher would be asked to complete a Boxall Profile to enable a joint assessment of the child's needs.
If a decision is made to include a child into the Hub, parents/carers must be contacted to discuss the offer of a place.
On completion of assessment and parent/carer acceptance of their child's place into the Hub, there is a commitment from both class teacher and parent/carer to ensure their child participates for a minimum of a term.
Inclusion in the Hub is not necessarily until the child leaves All Saints C of E Primary School. Some children may 'graduate' back into a mainstream class after achieving targets and/or showing progress and improved behaviours.
Referral Procedure for the Learning Mentors
Referrals for learning mentor support are requested by classroom staff.
Learning Mentors use specific 1:1 Interventions and contact work that focus around:
Self Esteem
Confidence building
Developing an understanding of positive relationships
Reducing anxiety and stress
Bereavement
Barriers to learning
Mental health
Lunch Time Club
Every lunchtime from 12.15 – 1pm the nurture room is open. It is an opportunity to make new friends, play games, draw and have some fun!